Blue whales are the largest animals known to have ever existed. They feed almost exclusively on krill (ironically, one of the smallest creatures on Earth), straining huge volumes of ocean water containing krill through their baleen plates (which work like the teeth of a comb). Due to their enormous size blue whales need to consume up to 6 tons of zooplankton a day which is 1.5 million kilocalories. This large energetic demand means their range and recovery is constrained by food availability. Climate change and other oceanographic shifts may greatly affect zooplankton and, therefore, the blue whale. The majority of feeding happens in high latitude water, usually in productive upwellings along the continental shelf break.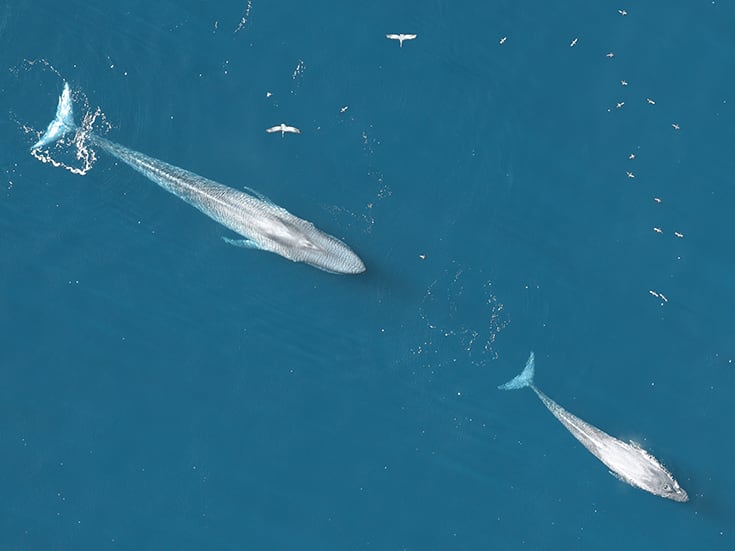 A medium-sized dog would be able to walk through the arteries of a blue whale with room to spare.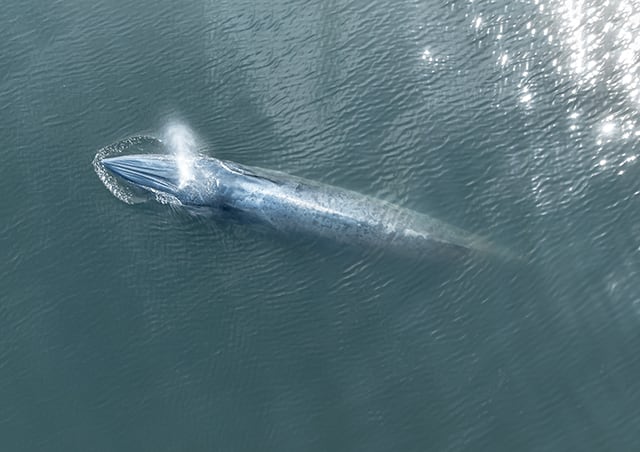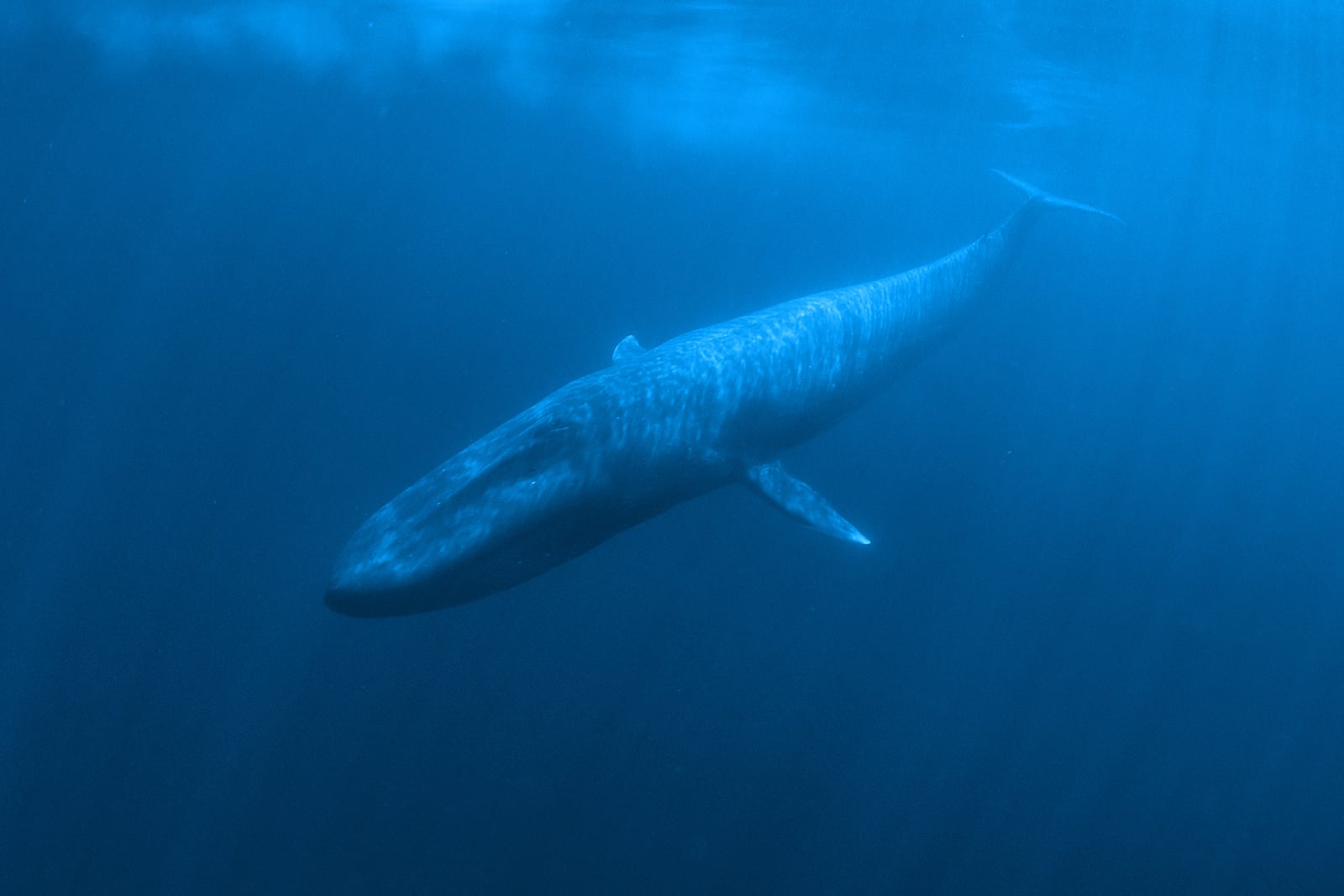 Blue whales typically cruise the ocean at about 5 miles an hour (8 km/h) but can accelerate to more than 18 miles an hour (30 km/h) for short bursts. They are among the loudest animals on the planet, emitting a series of pulses, groans, and moans, and it is thought that in good conditions blue whales can hear each other up to 1,000 miles (1,600 km) away. Scientists think they use these vocalizations not only to communicate but — along with their excellent hearing — to sonar-navigate the dark ocean depths.
is the maximum length of a blue whale
is an average weight of a blue whale
is a typical height of a whale's blow