Grey whales are distributed in two distinct populations in the North Pacific. The western grey whale population is restricted to the coasts of China, Korea, Japan and Russia and has been hunted almost to extinction; there are estimated to be fewer than 200 animals in this critically endangered population, the grey whale is listed as 'endangered' under the ESA and as 'depleted' under the Marine Mammal Protection Act.
The grey whale kept many features of their long-gone terrestrial ancestors, such as vibrissae around the mouth, elongated cervical vertebrae with separate bones, ability to turn the head, massive nasal and enlarged pelvic bones. They didn't lose their connection with the terrain to the fullest as they keep close to the shore and breed in shallow bays.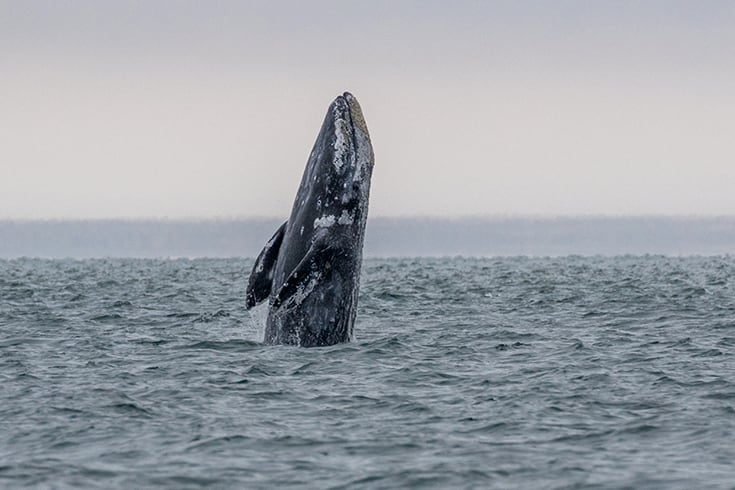 Grey whales were known among XVIII century whalers as 'devilfish' because of how fiercely they defended themselves and their calves during hunts.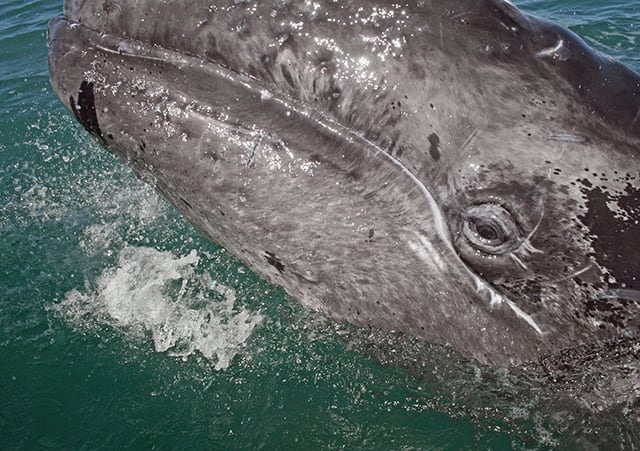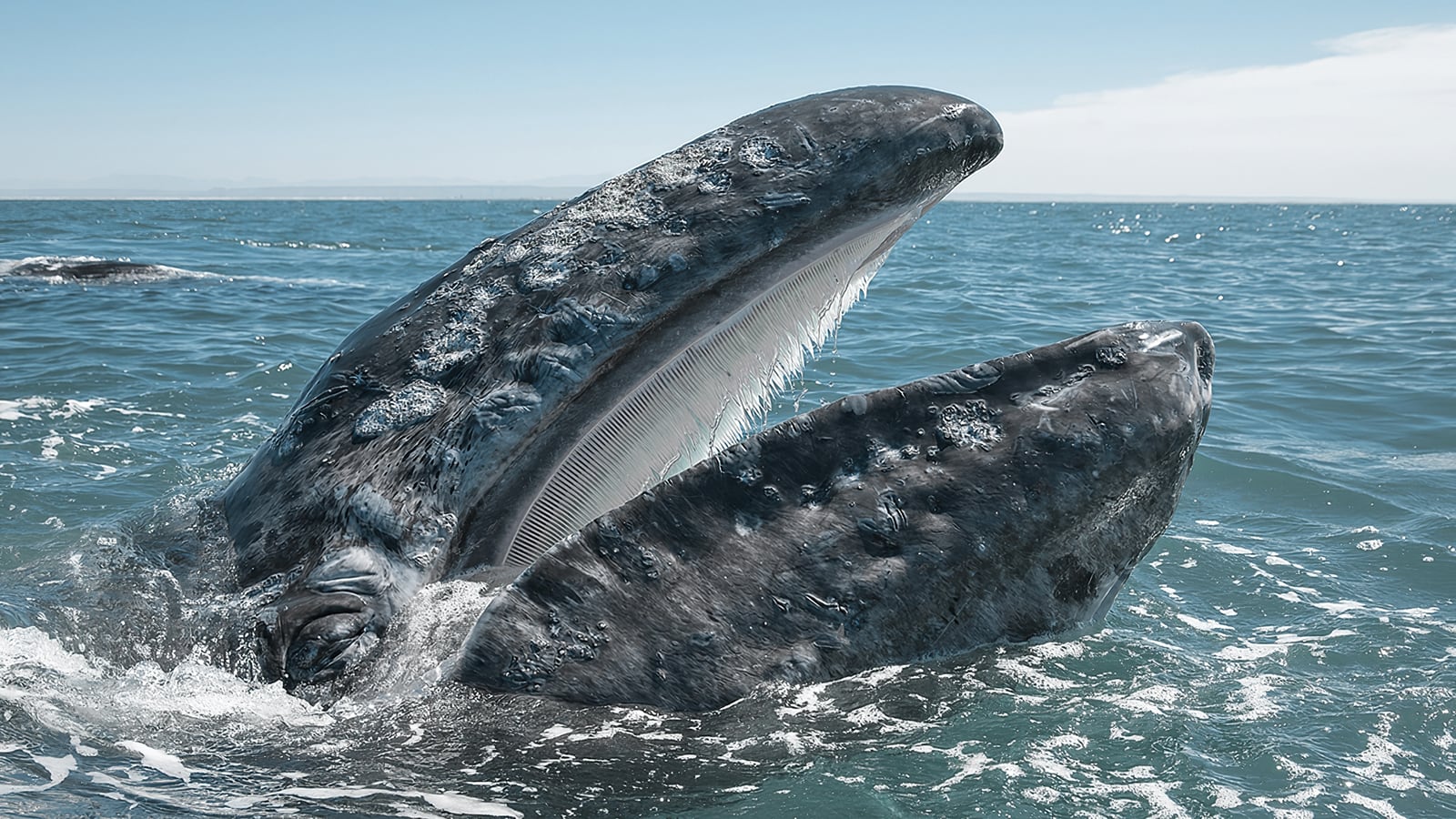 Gray whales have one of the longest annual migrations among mammals, traveling about 10,000 miles (16,000 km) round-trip. They are frequently observed traveling alone or in small, unstable groups, although large aggregations may be seen in feeding and breeding grounds. Gray whales are primarily bottom feeders and consume a wide range of benthic (sea floor) and epibenthic (above the sea floor) invertebrates. Gray whales suck sediment and food from the sea floor by rolling on their sides and swimming slowly along, filtering their food. In doing so, they often leave long trails of mud behind them and 'feeding pits' in the sea floor.
were observed in the Okhotsk-Korean grey whale population in 2016