h
u
m
p
b
a
c
k
w
h
a
l
e
Humpback whales are a cosmopolitan species, found in most of the world's oceans. In the north Pacific, the population has made an impressive comeback in the past 40 years. Humpback whales were heavily targeted by commercial whaling there until 1966; by the end of this harvest, there may have been as few as just 1400 humpbacks left.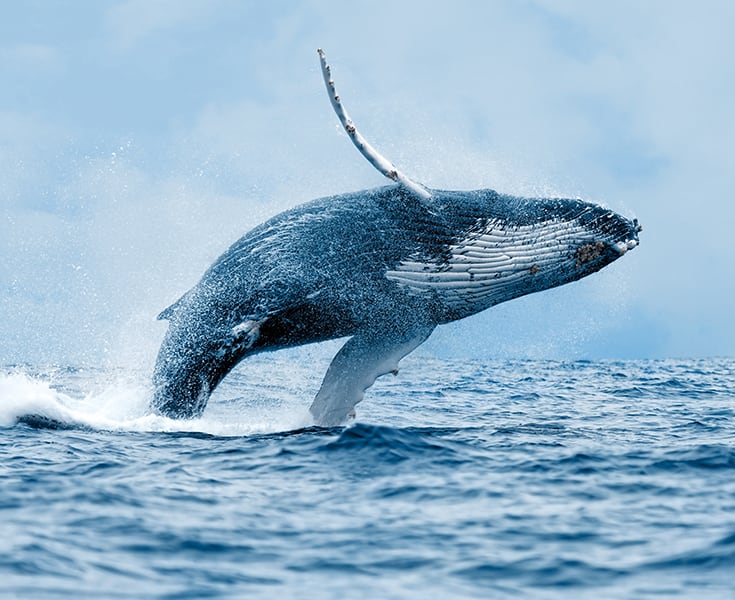 Humpbacks are famous for their water acrobatics. They can frequently be observed jumping out of the water, sometimes using their flukes to do so.
Humpback whale flukes can be up to 5.5 m wide—they are serrated along the trailing edge, and pointed at the tips. Tail fluke patterns, in combination with varying shapes and sizes of whales' dorsal fin and/or prominent scars, are unique to each animal. They are distinctive enough to be used as 'fingerprints' to identify individuals.
Humpback whales are a favorite of whale watchers, as they are generally found close to shore and are commonly surface active, including breaching (jumping out of the water), or slapping the surface with their pectoral fins and tails.
is a maximum length of pectoral fins