North Pacific right whales are the rarest of all large whale species and among the rarest of all marine mammal species.
The North Pacific right whale has a stocky black body, no dorsal fin, a large head that is about a quarter of its body length, and raised patches of rough skin, called callosities, on the head, over the eyes, behind the blowhole, and around the mouth. The tail is broad, deeply notched, and all black with a smooth trailing edge.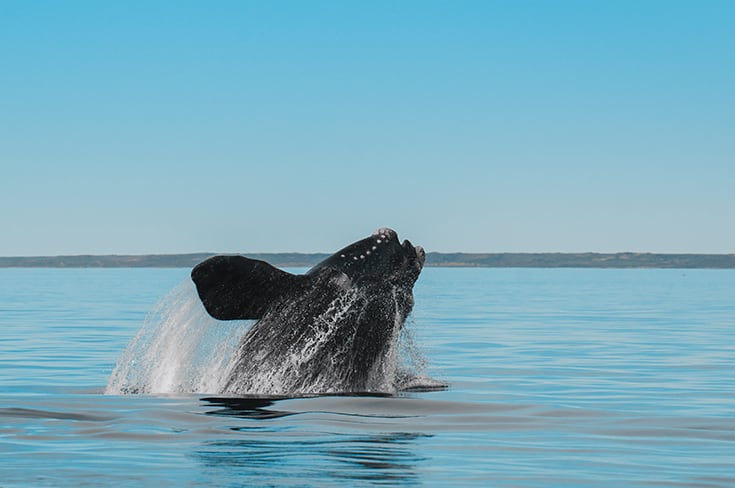 A thickset baleen whale species — their girth is as much as 60% of their length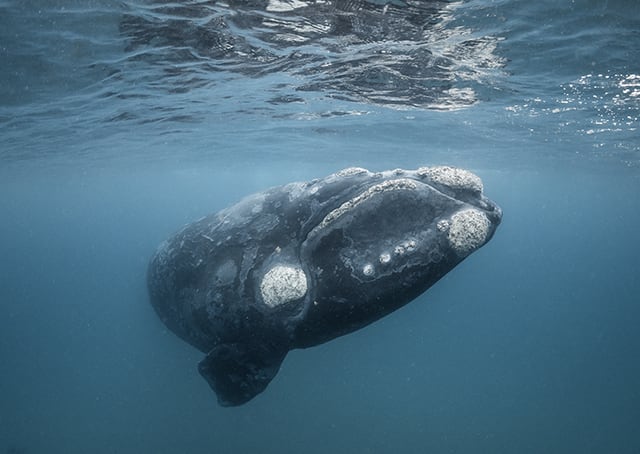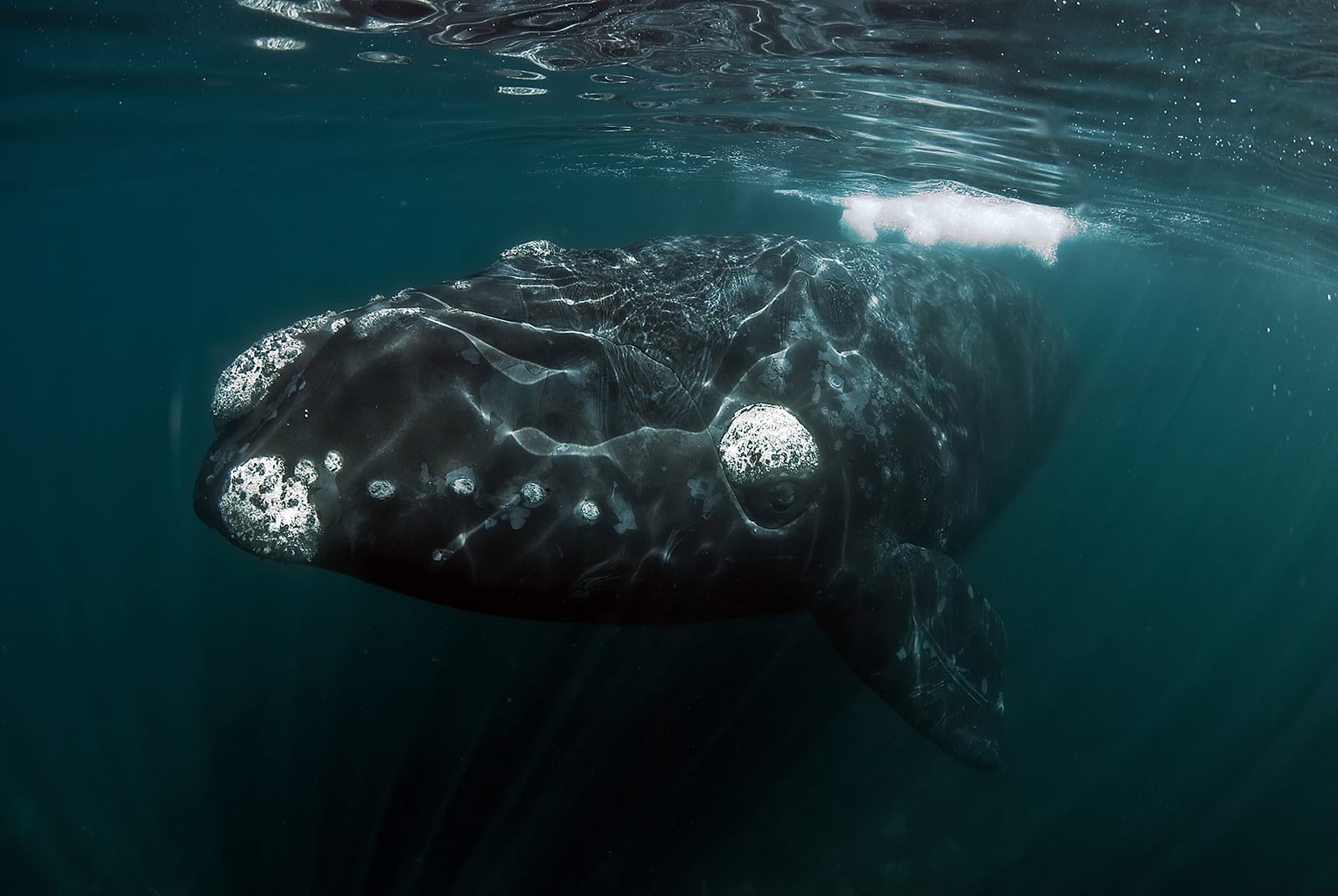 These whales were given their name by whalers because they were the 'right' whale to hunt. They are very slow moving and are easy to approach, and if hunted their bodies provide vast quantities of oil, meat, and bone, and their carcasses float. Due to intense whaling during the 17th and 18th centuries, the population of North Pacific right whales is now thought to number less than 100, making this species the most endangered whale in the world. During their migration whales navigate these close-to-shore waters where they encounter vessel traffic, millions of fishing ropes and other hazards associated with human activity.
Right whales filter their food by straining huge volumes of ocean water through their baleen plates, which trap shrimp-like krill and small fish. Right whales feed on spring to fall and in winter in certain areas. Unlike some other baleen whales, right whales are skimmers: they feed while moving through patches of zooplankton with their mouth open.